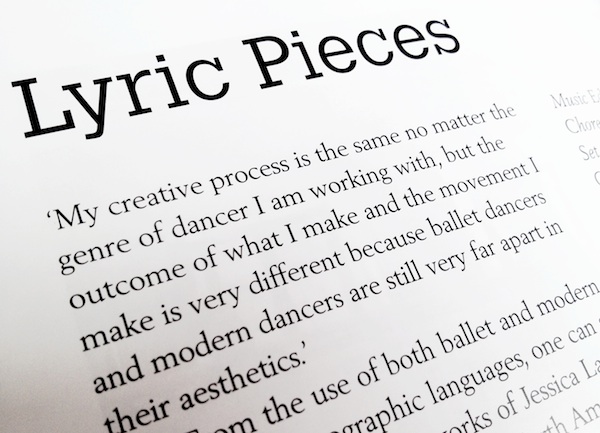 We were asked by Birmingham Royal Ballet to write two complementary articles covering a new dance work from US-based choreographer Jessica Lang: "Lyric Pieces".
The first article was used in the company's ballet programmes and focused on production aspects,  including quotes from Lang and information about her creative team. The second article was a separate feature for Entrechat, the magazine of BRB Friends (Summer/Autumn 2012 edition), which centered on Lang's studio sessions with dancers James Barton and Jenna Roberts.
For the same magazine (Winter 2013 edition), we also wrote a piece on two young choreographers – Kit Holder and Alexander Whitley – who have recently created new pieces for the company.
Services used
Content Production / Articles for print media